The Popping Stone, Gilsland
The Popping Stone in 1861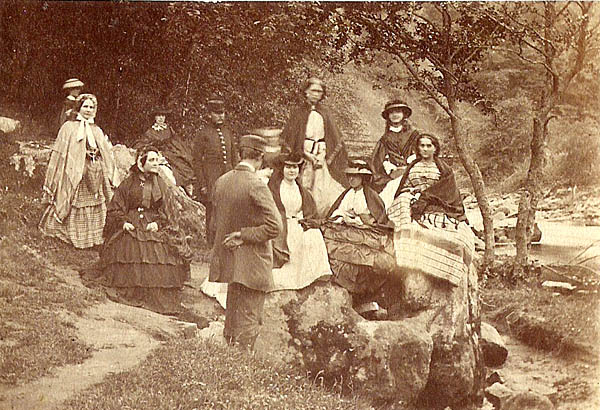 Photo courtesy of John Lee.
The Popping Stone with genuine Victorians. This photo is pasted into a family album with "The Popping Stone, Gilsland, August 31st, 1861" written below it.
The photo is important because it shows that the Popping Stone was named, and was famous enough to be worth making the effort to assemble for a family photo, at a time when it was still being ignored in books about the area. Note the beaten path in the foreground, the bank becomes impassable a little further on, so the path must have been created by traffic to the Popping Stone.